Voice and local government: how to keep citizens engaged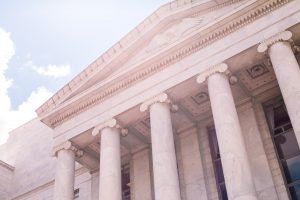 If you haven't been keeping up with the rapid uptake of Alexa, the voice assistant behind Amazon's Smart Speaker, the Echo, then you might only have the vaguest idea of flash briefings and what they are. 
A flash briefing is a pre-recorded update produced by popular media outlets and made available on the Alexa platform through various distributors. There are a lot of news outlets taking advantage of flash briefings, but we think the tool is grossly underutilized by your local governments. 
Here's why and how we believe flash briefings should be used by more local governments.  
The Distribution Power of Smart Speakers
Smart speakers like the Amazon Echo are making their way into more and more homes. Current estimates indicate that around 75% of U.S. households have at least one smart speaker.
That figure is undoubtedly growing. During the holidays of 2018, Amazon sold more than 10 million Alexa enabled devices. The massive volume of smart speakers in current use presents an unprecedented opportunity for reaching a wider audience. 
People are Changing the Way They Get Their News
Cities need ways to get information out quickly. Governments need to be where constituents are listing to create a more informed public 
Newspapers, Public TV and radio once ruled the airwaves, but this power is steadily being eroded by the uptake of Alexa enabled smart speakers and devices. No longer are people chained to a schedule of when and where they can get their news. Now all they need do is ask their smart speaker to provide only the information they are interested in, or that is relevant to them.  
How City Governments are Use Flash Briefings Effectively 
To keep constituents informed of the latest news updates, and events
events, policy changes, snow days, community meetings
To Promote Economic Development
use to promote local economic development activities and special programs and initives.
To respond to community questions and concerns
The City of Lee's Summit and Hillsborough County are two examples  that have been using flash briefings to keep its residents updated on the latest news headlines affecting its citizens. Their latest flash briefings have been providing timely updates on techniques to help keep the constituents safe from the COVID19 coronavirus. 
Voice Technology is Everywhere
Voice technology is moving beyond the confines of the home as a handy and entertaining device. It is now a standard feature in even budget smartphones and is becoming more prevalent in new vehicle models. 
The motor industry has long struggled with voice technology, with many now turning to Alexa as a workable solution. In short, we are all becoming comfortable with voice technology and what it can do for us, and the uptake is only set to grow as both Amazon and Google continuously advance the technology and its feature set. 
How to Get Started on Flash Briefings
Creating a pre-recorded message for a flash briefing is one thing, but you still need to let the public know that it's available. You also need to schedule the briefing, so it will be available at a time that will reach the widest audience.
Other strategies that will increase your engagement include scheduling coinciding posts on Facebook, Twitter, and LinkedIn, and a customized landing page will help attract search engine traffic to your flash briefing. 
If you're looking to get started with flash briefings but aren't sure where to begin, then head on over to effct.co. Effct are experts at helping companies both large and small, as well as individuals, launch their flash briefings and grow their audience in record time.